Quilt progress
This is what I love about piecing quilts:
taking a mismatched bunch of oddly shaped pieces and turning them into something that looks like this: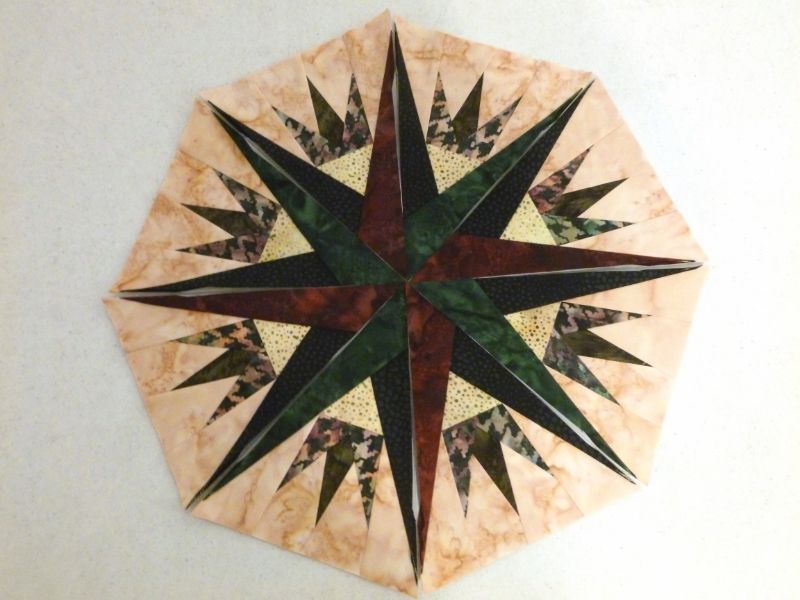 I haven't posted many quilt progress photos because the units I've been working on don't look like anything, but THIS is the center of the quilt, the Compass Rose part of the Mariner's Compass quilt. The units aren't sewn to each other yet. They actually get sewn to other units towards the outside of the quilt before they get joined to each other.